NAVSOURCE ONLINE





Naval Amphibious Base Little Creek



Where can I find plans for an ATF?
What books are available about salvage and salvage vessels?
How can I find information on model building?
The NAFTS Source page will help you find out
the answers to these and other questions of the ages.
All Tuggers are encouraged to join
The National Association of Fleet Tug Sailors (NAFTS)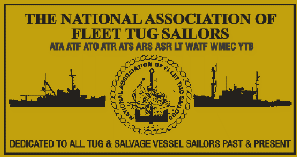 Want your own site

Looking for a new host

I have two sites, one for The Buice Family and one for my ship USS Atakapa ATF 149
These guys helped me get them both up and running fast and at a very good price

Check them out!